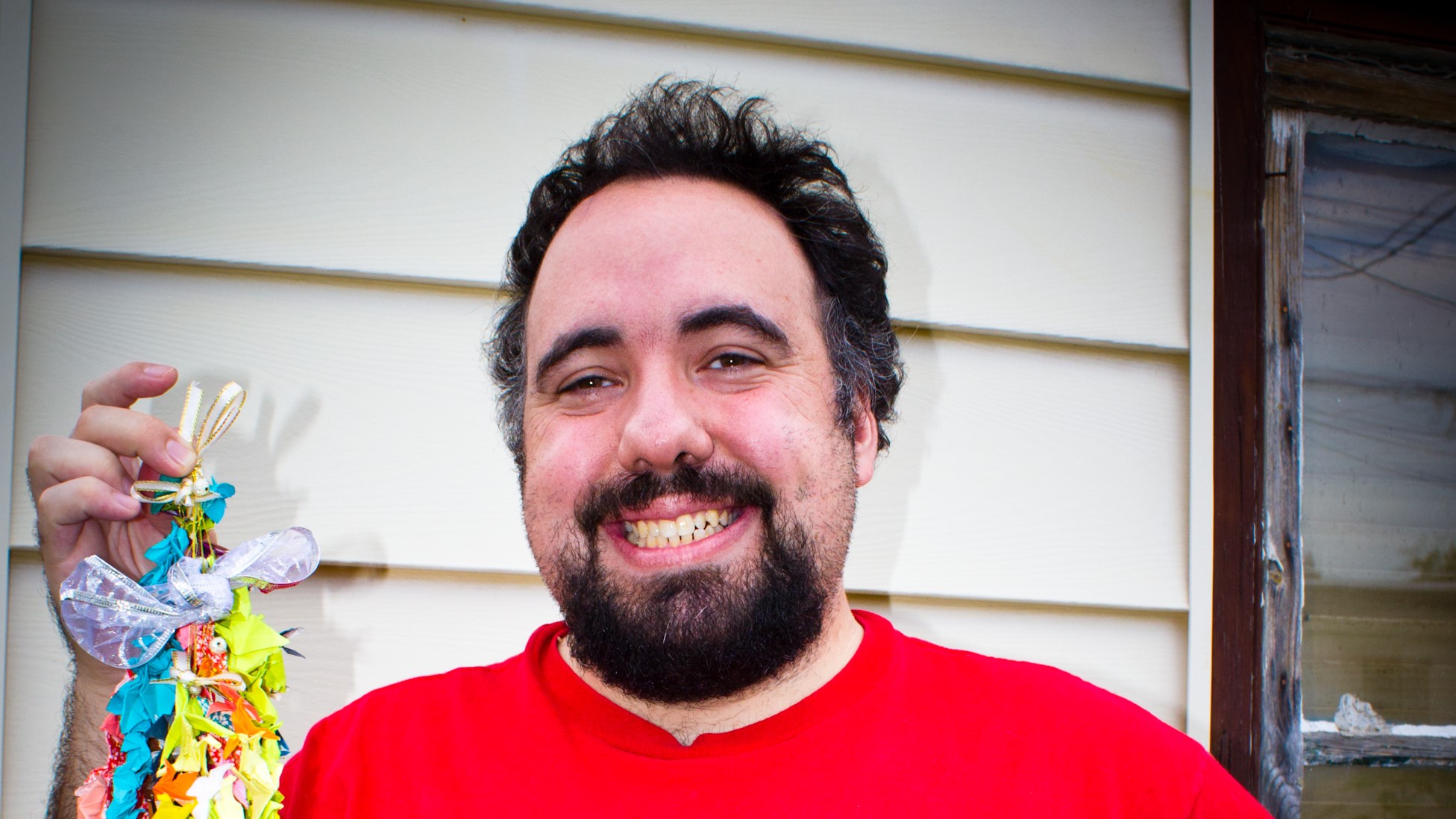 Remembering Dylan Fontaine
In Memory of Dylan Alcide Palmer Fontaine - Born April 5th, 1984, Deceased July 4th, 2020
It is with deep sadness that the family and friends of Dylan A.P. Fontaine announce that after a long battle with brain cancer, he passed away on Saturday July 4th, 2020 at the age of 36 years.
Dylan was born and raised in Winnipeg, Manitoba. From a young age he was drawn to computers and showed an aptitude for learning about them and software development. He worked as a teller for RBC for over 10 years and developed many long lasting friendships during his time there. During his time at RBC, he attended the University of Winnipeg for 2 years to further his education. Later, Dylan left RBC to pursue post-secondary education at Red River College in Business Information Technology, and received his Diploma.
In 2016, he finally found his calling as an Educational Assistant at Red River College. He loved to help students realize their potential and understand the complex problems often put before them. He had never seemed so happy as he did with this job. Dylan loved his co-workers and students and built many long-lasting relationships as well.
In June 2018, his life was turned upside down with the symptoms leading up to the diagnosis of stage 4 diffuse midline glioma (brain cancer) in July of that year. After that, with the support of his friends Craig Comberbach and Leah Thompson, CancerCare MB and Young Adult Cancer Canada he was able to beat his initial prognosis of only 14 to 18 months.
Dylan will be forever remembered by his parents, Ingrid Zacharias and Morris Fontaine, his siblings Storm Fontaine, Troy Fontaine and Sister-in-law Catherine Cabak. Dylan also leaves to mourn his nephews Zachary and Atlas Cabak, as well as numerous aunts, uncles and cousins.
As per Dylan's requests, his remains have been cremated and a celebration of life has been held to allow his family, friends, co-workers and students to share their stories, experiences and love. To view a selection of the speeches/tributes from the Celebration of Life at Assiniboine Park on July 20th, 2020, click on the "Tributes and Memories" link at left. Future events will be posted to this site as well.
In lieu of flowers, Dylan requested that donations be made to Young Adult Cancer Canada so that they may continue their wonderful efforts to help those affected by cancer.
Celebration of Life Events
Thank you to everyone who came out and shared their love and stories for Dylan. It shows that while he may be gone, his memory will live on.
Wanting to reach out to the family? You can use this form to contact them!